Need a Tow Truck Near You in Minnesota Right Now? Call Us Immediately!
Whether you're on a busy Minneapolis freeway, a remote road in Forest Lake, or anywhere else in Minnesota, if you find yourself in need of immediate towing services, call us right away. We're here 24/7 to ensure you get back on the road as swiftly and as safely as possible.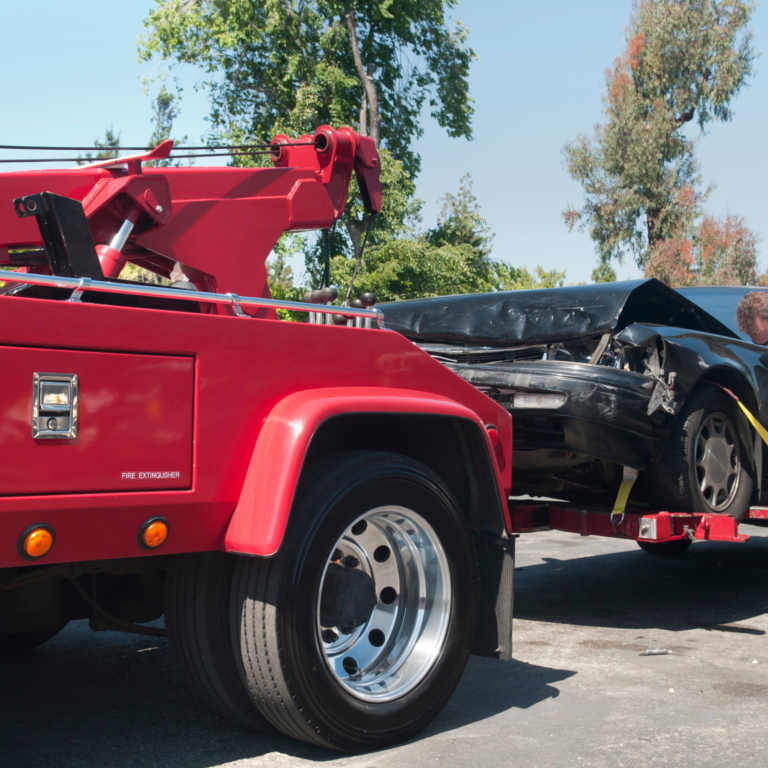 PROUDLY SERVING MINNEAPOLIS, ST. PAUL, AND SURROUNDING AREAS IN MINNESOTA ACCIDENT TOWING EXPERTISE IN MINNESOTA
AROUND-THE-CLOCK RELIABILITY IN MINNESOTA
Accidents can happen anytime, anywhere. That's why Discount Auto Towing provides specialized accident towing services in Minneapolis, St. Paul, and the surrounding Minnesota regions. If you've been in a collision, our team is just a call away to assist you.
WHY CHOOSE DISCOUNT AUTO TOWING FOR ACCIDENT TOWING?
Swift Assistance: After an accident, every moment counts. We ensure prompt response to get you and your vehicle to safety.

Accident Scene Expertise: Our towing professionals are trained to handle accident scenes, ensuring minimal disruption and maximum safety.

Client-First Approach: Your safety and peace of mind are paramount. From the moment you contact us to when your vehicle is towed, we prioritize your well-being.
WHAT TO DO WHEN YOU'VE BEEN IN AN ACCIDENT
Stay Calm: Ensure you're safe and check on others if possible. Turn on hazard lights and move away from traffic.

Contact Authorities: Call 911 if there are injuries or if the accident is blocking traffic.

Call Discount Auto Towing: Once you're safe, contact us for accident towing. We'll be there promptly to assist.

Document the Scene: If possible, take photos of the accident scene, vehicle damages, and any relevant road signs.

Exchange Information: Share and collect contact and insurance details with other parties involved.
AFTER AN ACCIDENT, WHAT TO EXPECT FROM US
Scene Safety: Our team will set up necessary safety measures like cones and lights to secure the accident area.

Efficient Towing: Using advanced towing equipment, we'll ensure your vehicle is towed without causing further damage.

Destination Choices: We can tow your vehicle to a repair shop, your residence, or any other preferred location.

Seamless Paperwork: We'll assist with any required documentation and ensure a hassle-free payment process.
How Should I Prepare My Vehicle for Towing After an Accident?
Safety First: Ensure that you and any passengers are safe and away from the flow of traffic.
Turn Off the Engine: If the vehicle is still running, turn off the engine and remove the keys.
Remove Personal Belongings: If possible and safe to do so, gather your personal items like wallets, phones, and important documents from the vehicle.
Document the Scene: Take pictures of the vehicle's condition and the accident scene for insurance purposes.
Inform the Towing Service: When you call for a tow, provide them with any specific details about the accident or the vehicle's condition that might be relevant.
Do You Offer Towing for Multi-Vehicle Accidents?
Yes, Discount Auto Towing is equipped to handle multi-vehicle accidents. We have a fleet of tow trucks that can be dispatched to larger accident scenes to ensure all vehicles are safely and efficiently towed.
What's the Procedure if My Vehicle is Totaled
If your vehicle is deemed a total loss or "totaled" after an accident, we will tow it to a location of your choice, which can be your home, a repair shop, or a salvage yard. It's essential to contact your insurance company as soon as possible to report the accident and get guidance on the next steps regarding claims and vehicle disposal.
How Do You Handle Accident Towing During Adverse Weather Conditions?
Safety is our top priority. During adverse weather conditions, our towing team takes extra precautions, such as using additional safety equipment and following specific protocols to ensure the safe towing of vehicles. We also stay updated with weather reports to anticipate and navigate through challenging conditions effectively.
Are There Any Special Protocols for Accident Scenes with Injuries?
Absolutely. When there are injuries at an accident scene, our first recommendation is to call 911 immediately. Our towing team will coordinate with emergency responders and law enforcement on-site to ensure that injured individuals receive medical attention first. We will then proceed with towing services once the scene is deemed safe and when we receive clearance from the authorities.
check out our other services
Discount Auto Towing:
Your trusted, affordable, and local towing company
Discount Auto Towing provides comprehensive 24-hour towing services in St. Paul, Minneapolis, and surrounding areas. Trust our experienced towing team to deliver fast, safe, and economical services whenever you need them.
Fast, Affordable, and Always Reliable
Facing car troubles? Look no further than Discount Auto Towing. We're dedicated to providing St. Paul, Minneapolis, and the surrounding communities with unrivaled 24/7 emergency towing services. Reach out to us, and our commitment ensures you'll have one of our expert tow truck operators by your side.
Wherever you might be in Minnesota, Discount Auto Towing is always just a call away. Get in touch today and experience the best in towing services tailored to your needs.
1047 Raymond Avenue
St Paul, MN 55108
526 continental Dr
New Brighton, MN 55112
24 hours a day, 7 days a week