Need a Tow Truck Near You in Minnesota Right Now? Call Us Immediately!
Whether you're on a busy Minneapolis freeway, a remote road in Forest Lake, or anywhere else in Minnesota, if you find yourself in need of immediate towing services, call us right away. We're here 24/7 to ensure you get back on the road as swiftly and as safely as possible.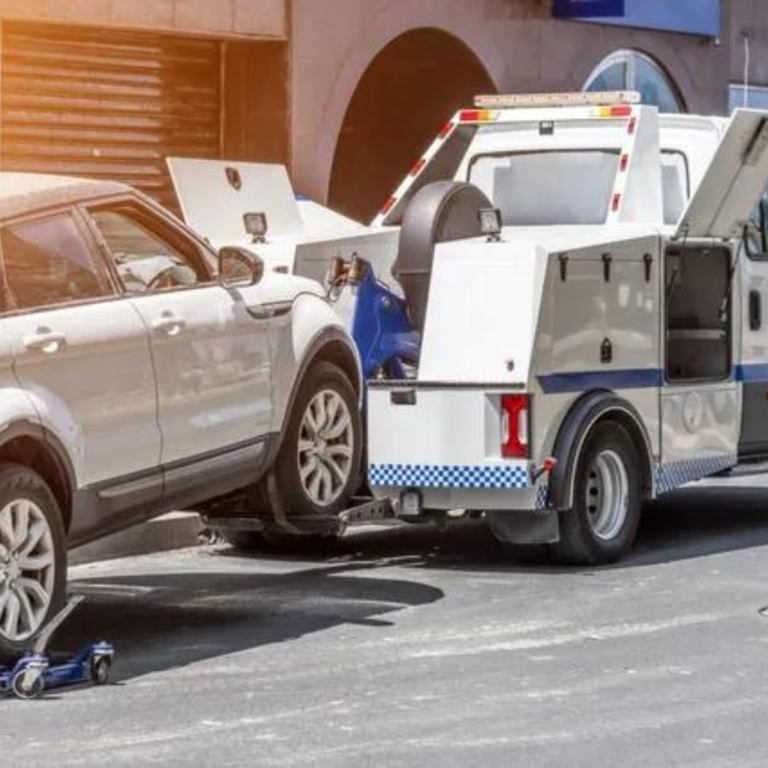 Proudly Serving Minneapolis, St. Paul, and Surrounding Areas in Minnesota
AROUND-THE-CLOCK RELIABILITY IN MINNESOTA
Unpredictable situations don't abide by business hours. That's why Discount Auto Towing offers 24/7 emergency towing services in Minneapolis, St. Paul, and surrounding Minnesota areas. When you're stranded or in need, one call to us can make all the difference.
WHY RELY ON DISCOUNT AUTO TOWING FOR 24/7 EMERGENCY TOWING?
Immediate Response: Time is of the essence in emergencies. We're committed to being there when you need us most, day or night.

Highly-Trained Technicians: Our towing experts are skilled in handling a variety of emergency situations, ensuring your vehicle is towed safely and securely.

Customer-Centric: We're here to provide peace of mind along with our towing services. From your first call to the moment your vehicle is safely towed, your satisfaction is our priority.
WHAT TO EXPECT WHEN WE ARRIVE
Situation Assessment: Our technicians quickly evaluate the situation to determine the safest and most efficient way to handle your vehicle.

Safety Measures: Before towing, we take necessary safety precautions, such as securing the vehicle and using hazard lights and cones as needed.

Vehicle Towing: We utilize state-of-the-art tow trucks to safely transport your vehicle to the destination of your choice.

Destination Options: Whether it's to a service station, your home, or another location, we'll tow your vehicle where it needs to go.

Payment & Paperwork: After the service is complete, we'll handle any necessary paperwork and payment swiftly so you can get on with your day or night.
What Should I Do While Waiting for the Tow Truck to Arrive?
Once you've placed a call for emergency towing, find a safe spot away from the flow of traffic, if possible. Turn on your hazard lights and remain inside your vehicle until our towing service arrives.
Is There a Limit to How Far You Can Tow My Vehicle?
Our primary service areas are Minneapolis, St. Paul, and surrounding areas (50 mile radius) in Minnesota. The towing distance may vary depending on the type of service package you choose. Please consult with our technicians for specific distance limitations.
Can You Tow Other Specialty Vehicles?
Yes, we can accommodate a variety of vehicles. If you have a specialty vehicle, please specify when you call so we can send the appropriate towing equipment.
What Happens if I Need a Tow on a Holiday or During Extreme Weather?
Our services are available 24/7, including holidays and during extreme weather conditions. Safety is our top priority, so our response time may vary depending on road and weather conditions.
What Special Equipment Do You Use for Emergency Towing?
Our fleet is equipped with state-of-the-art tow trucks that are suited for a variety of emergency situations. From flatbeds to heavy-duty wreckers, we ensure that we have the right tools for the job to tow your vehicle safely and securely. Our trucks also come with safety measures such as hazard lights and cones to guarantee a smooth and safe towing process.
check out our other services
Discount Auto Towing:
Your trusted, affordable, and local towing company
Discount Auto Towing provides comprehensive 24-hour towing services in St. Paul, Minneapolis, and surrounding areas. Trust our experienced towing team to deliver fast, safe, and economical services whenever you need them.
Fast, Affordable, and Always Reliable
Facing car troubles? Look no further than Discount Auto Towing. We're dedicated to providing St. Paul, Minneapolis, and the surrounding communities with unrivaled 24/7 emergency towing services. Reach out to us, and our commitment ensures you'll have one of our expert tow truck operators by your side.
Wherever you might be in Minnesota, Discount Auto Towing is always just a call away. Get in touch today and experience the best in towing services tailored to your needs.
1047 Raymond Avenue
St Paul, MN 55108
526 continental Dr
New Brighton, MN 55112
24 hours a day, 7 days a week