Roadside assistance service when you need it the most
Stuck on the Road? We're
Fast
Reliable
Nearby
Open 24/7
Need a Tow Truck Near You in Minnesota Right Now? Call Us Immediately!
Whether you're on a busy Minneapolis freeway, a remote road in Forest Lake, or anywhere else in Minnesota, if you find yourself in need of immediate towing services, call us right away. We're here 24/7 to ensure you get back on the road as swiftly and as safely as possible.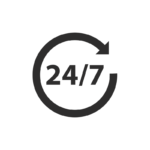 Your peace of mind is our priority, which is why we offer towing services 24/7, 365 days a year. Whether you're stranded in the middle of the night or facing car trouble on a holiday, we're always just a call away.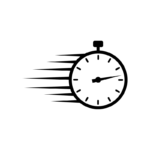 In moments of crisis, time is of the essence—our rapid response team ensures you're back on the road as swiftly as possible. We take pride in minimizing your downtime, making every minute count when you need us most.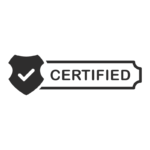 Certified Team of Technicians
Our technicians aren't just good; they're certified and trained to handle a variety of towing needs. With our team, you're not only getting fast service but also the assurance that your vehicle is in highly capable hands.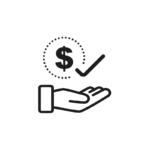 Affordability Without Compromise
We offer competitive pricing that doesn't sacrifice quality or safety. Our transparent rates mean no hidden fees, just honest and affordable service that gets you back on the road without breaking the bank.
Minnesota's Premier Towing and Roadside Assistance Provider
ANYWHERE, ANYTIME TOWING & ROADSIDE ASSISTANCE
Towing, Fuel Delivery, Jump Starts, and More — We've Got You Covered
Minnesota's weather can be unpredictable, turning a simple drive into an emergency situation. If you find yourself stranded and in need of immediate towing, fuel delivery, jump starts, or other services, you can rest assured that our reliable fleet of flatbed tow trucks is just a call away. With a focus on rapid and efficient service, we're the towing solution Minnesota drivers trust.
Your Trusted Towing Resource in Minneapolis, St. Paul & Surrounding Areas
If you're stuck in or around the Twin Cities and need towing services, don't hesitate to contact us. We respect your time and guarantee that our certified towing team will arrive at your location anywhere in Minneapolis or St. Paul within 30 minutes of your call.
Transparent & Affordable Towing Across Minnesota
Searching for "affordable towing near me" in Minnesota? Look no further. We offer transparent, competitive rates for all your towing needs. Reach out to us today for customer-focused towing solutions that prioritize not only your needs but also your budget.
Need a Tow Truck Near You in Minnesota Right Now? Call Us Immediately!
Whether you're on a busy Minneapolis freeway, a remote road in Forest Lake, or anywhere else in Minnesota, if you find yourself in need of immediate towing services, call us right away. We're here 24/7 to ensure you get back on the road as swiftly and as safely as possible.
Local. Affordable. Reliable.

No matter what time it is or what day of the year, Discount Auto Towing is just a call away for emergency towing needs. Our 24/7 service includes police towing for incidents requiring law enforcement involvement as well as standard emergency tows.
Accidents can happen unexpectedly, leaving drivers in a sudden and stressful situation. Our accident towing service is designed to provide rapid, efficient, and safe removal of vehicles from the accident scene. Whether you're dealing with a minor fender-bender or a more severe collision, we're equipped and ready to assist.
Winching & Recovery Service
Stuck in mud, snow, or a ditch? Our winching and recovery service will get you back on the road quickly. Our specialized equipment and trained technicians ensure that your vehicle is safely and efficiently recovered.
Car & Light Truck (Light Duty) Towing
For general towing needs, we handle cars and light trucks with the utmost care. Whether it's a breakdown or an accident, our certified team ensures your vehicle is securely transported to your desired location.
For vehicles that require extra care or are not easily towable, our flatbed towing service is the ideal solution. Your vehicle will be securely loaded onto a flatbed truck for safe and stable transportation.
If you have a luxury or show car that needs to be moved, you can trust our specialized show car transporting services. We ensure that your prized possession is carefully transported to your chosen location.
Running out of fuel can be both frustrating and concerning. Our Fuel Delivery service ensures you're not left stranded. Just give us a call and specify your fuel type, and we'll have your tank filled up so you can be on your way. We offer this service round-the-clock because we know that fuel emergencies don't stick to a 9-5 schedule.
There's nothing quite as frustrating as a car that won't start due to a dead battery. At Discount Auto Towing, we offer reliable and swift jumpstart services to get you back on the road in no time. Whether you find yourself stranded in a parking lot, at work, or right at home, our trained technicians are available 24/7 to ensure a safe and efficient jumpstart. No need to let a dead battery disrupt your day—trust in our expertise to power you through.
We've all had that moment of realization – the keys are inside, and you're locked out. Whether it's a misplaced set of car keys or an accidental door shut, Discount Auto Towing is here to assist. Our lockout service is designed to grant you quick access to your vehicle without causing any damage. Our skilled technicians use the latest tools and techniques to safely unlock your car, ensuring you're back on your way without delay. Available 24/7, we prioritize your safety and convenience, ensuring you're never left stranded due to a simple mistake.
Tire Change & Repair Service
Anything can happen on the road; from flat tires to mechanical malfunctions. Our comprehensive Roadside Assistance service offers a range of solutions to help you in any automotive distress. With one call, our certified team will be dispatched to your location, ready to rectify your situation so you can continue on your journey safely.
Is your old vehicle taking up space? We offer immediate cash for your junk cars, regardless of the condition. Not only do you make some money, but you also contribute to eco-friendly recycling. Give us a call to evaluate your car's worth and we'll remove it from your property within the day.
If you have a car that's beyond repair and just taking up space, our junk car removal service can help. We will remove the vehicle from your property and handle all the paperwork for you.
| County | City | ZIP Codes |
| --- | --- | --- |
| Ramsey County | St Paul | 55101, 55102, 55103, 55104, 55105, 55106, 55107, 55108, 55109, 55113, 55114, 55116, 55117, 55118, 55119, 55130, 55155 |
| Ramsey County | Roseville | 55113 |
| Ramsey County | New Brighton | 55112 |
| Ramsey County | Shoreview | 55126 |
| Ramsey County | Mounds View | 55112 |
| Ramsey County | North Oaks | 55127 |
| Ramsey County | White Bear Lake | 55110, 55115 |
| Ramsey County | Maplewood | 55109, 55117, 55119 |
| Hennepin County | Minneapolis | 55401, 55402, 55403, 55404, 55405, 55406, 55407, 55408, 55409, 55410, 55411, 55412, 55413, 55414, 55415, 55416, 55417, 55418, 55419, 55420, 55421, 55422, 55423, 55424, 55425, 55426, 55427, 55428, 55429, 55430, 55431, 55432, 55433, 55434, 55435, 55436, 55437, 55438, 55439, 55440, 55441, 55442, 55443, 55444, 55445, 55446, 55447, 55448, 55449, 55450, 55454, 55455 |
| Hennepin County | Brooklyn Center | 55430 |
| Hennepin County | Brooklyn Park | 55428, 55429, 55443, 55444, 55445 |
| Hennepin County | Maple Grove | 55311, 55369, 55569 |
| Anoka County | Coon Rapids | 55433, 55448 |
| Anoka County | Andover | 55303, 55304 |
| Anoka County | Anoka | 55303 |
| Anoka County | Ramsey | 55303 |
| Washington County | Forest Lake | 55025 |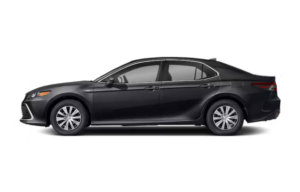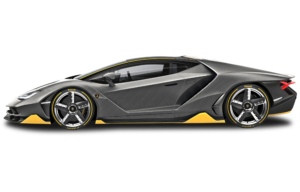 DISCOUNT AUTO TOWING IN ACTION
As an out of towner, I found myself in Minneapolis with a dead battery during my visit week of Sept 15th 2023. I called Discount Auto Towing and a friendly voice picked up the phone and showed up exactly when he said he would be there. He got me going within minutes and waited around to see that the battery would not die again on me. This is what I call "service with a smile". Thank you Discount Auto Towing. Your professionalism made my day.
Amazing experience!! He came real fast and was very understanding. Great customer service. I'd recommend him to anyone and I'll call again if I need a tow !
Very friendly, fast and competent service.
As a dealer, I have used them multiple times to pick up and drop off vehicles for me. The service is good, the timing is good, and their pricing is always fair.
I have used this company many times for my towing needs. They are very prompt and care about providing you quality service. Call them with confidence!
Planning Ahead?
Book Your Non-Emergency Towing Service
Don't require emergency or immediate towing services today, but have a future need? Whether you're planning to transport a show car or simply looking ahead, fill out the form below to schedule your non-emergency towing or car transport services. We'll ensure a hassle-free experience tailored to your timing and needs."
Fast, Affordable, and Always Reliable
Facing car troubles? Look no further than Discount Auto Towing. We're dedicated to providing St. Paul, Minneapolis, and the surrounding communities with unrivaled 24/7 emergency towing services. Reach out to us, and our commitment ensures you'll have one of our expert tow truck operators by your side.
Wherever you might be in Minnesota, Discount Auto Towing is always just a call away. Get in touch today and experience the best in towing services tailored to your needs.
1047 Raymond Avenue
St Paul, MN 55108
526 continental Dr
New Brighton, MN 55112
24 hours a day, 7 days a week